FORT WORTH, TX. January 29, 2008 – HTA Aviation, LP, a privately held woman owned small business entity provides IFF and GPS updates by replacing the APX-100 with APX-119 units, to provide enhanced mode S capability, and replacing the outdated TA-6 GPS with Trimble TA-12S units.
Raytheon's APX-119 provides positive identification and increased safety, incorporating full Mk XII, Mode S and Mode 5 capabilities into a flexible open system architecture.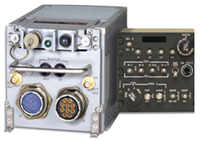 Raytheon has leveraged over 40 years of experience in Identification Friend or Foe (IFF), Mode S, TCAS, FAA/ Eurocontrol ATC solutions and IFF/ ATC to develop the AN/APX-119 IFF Digital Transponder. This combined Mk XII/Mode S/Mode 5 capability transponder enables military aircraft to operate seamlessly throughout international, civil, and military airspace, meeting all IFF and ATC requirements.

The APX-119 is an integrated Mk XII/Mode S transponder with FAA TSO approval. The system uses a crypto appliqué for either Mode 4 (KIV-119) or Mode 4/5 (KIV-77). The appliqué design reduces the logistics requirement for a COMSEC module. The APX-119 has an existing installed base of over 2,000 units on over 40 different platform types for the U.S. Tri-Service and multiple international users. The APX-119 is a preferred item on the USAF GATM equipment list and is plug-and-play compatible with legacy APX-100 and APX-101 transponders. It is a replacement for panel mount APX-100, APX-64, APX-72 and APX-108 transponders

Trimble's TA-12S SAASM-based Certified GPS Sensor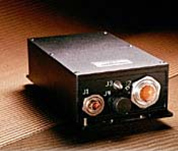 The TA-12S is the next generation successor to the highly popular TA-12. The TA-12S incorporates the new military security architecture, known as SAASM, while maintaining all the civil certifications the TA-12 is known for.ssist with fuel quantity and flow rate system tests and diagnostics.
The TA-12S is a high-performance, dual purpose, 12-channel GPS receiver ideal for the expanded role of today's airborne military operations. In PPS mode, the TA-12S provides the latest safety and security capabilities required for military aviation operations within the NAVWAR environment and is approved by the GPS Joint Program Office. When switched to SPS mode, the TA-12S is FAA certified to TSO-C129a Class B1/C1 for operations within FAA or other civil government controlled airspace. This robust dual purpose GPS receiver is easily integrated with most Flight Management Systems (FMS):
granted the NAVSTAR GPS JPO Security Approval
European JAA BRNAV compliant
meets requirements of DO-160D environmental / DO-178B Level C software
RAIM and Fault Detection Exclusion IAW RTCA DO-229B
instantaneous operator controlled SPS/PPS mode switching
meets key GRAM performance requirements
provides an upgrade path to WAAS and LAAS
HTA gives special thanks to Mr. Joe Dietrich, of Raytheon Company and Mr. Roy Scribner of Trimble for making these updates seamless in providing timely and accurate product support.
Also a special thanks goes out to Landmark Aviation in Augusta, Georgia for their assistance in the installation process and Dr. John Seereiter and Mr. Jerome Jones, with the DoD international AIMS Program Office, for their support in this effort.
Specifications for the APX-119 are provided by Raytheon Company. Additional information can be found at: www.raytheon.com/capabilities/products/apx119/index.html
Specifications for the TA-12S are provided by Trimble. Additional information can be found at: www.trimble.com/defense/ta-12s.sapx?dtlD=details
---
NOTE TO EDITORSSS
HTA Aviation, LLC, a privately held company, providing superior CLS and COMBS services for our government and support for the world's most technologically advanced business jet aircraft. HTA also offers Service Engineering (DER & PMA), Technical Publications, and Consulting Services for the business aviation industry.